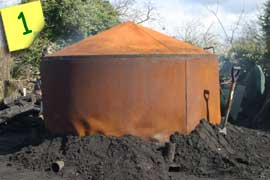 The charcoal kiln. Made from steel, kilns last for many years. Despite having to contend with the extreme heat of over 20 years' burns, Ian's is still going strong.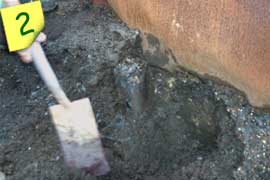 With the kiln empty, the starting point is to dig out the eight air vents at the base of the kiln and clean them to ensure regulated air flow for the burn.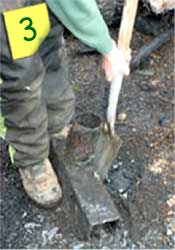 Once dug out, the base of a chimney is thoroughly cleaned to remove debris from the previous burn. There are four chimneys and four air intake pipes to clean.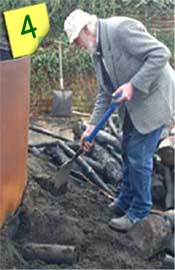 After cleaning, the air vents are replaced and bedded in to ensure an air-tight seal.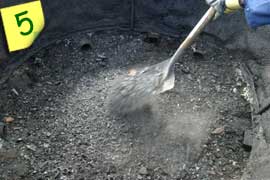 The next step is to lay a base of fines in the centre of the empty kiln. These will help the burning cinders to take hold for the burn when they're added later.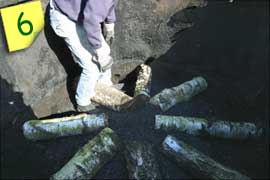 Spokes of large logs (bearers) are raised up against the central cone of fines. These will ensure that the channels to and from the air vents remain open to maintain air flow evenly throughout the whole kiln.