HOME
. . . . . . . .
SITE
MAP
. . . . . . . .
GETTING TO
KNOW THE
RIVER
. . . . . . . .
EXPLORING
THE RIVER
. . . . . . . .
MAP OF
THE RIVER
. . . . . . . .
MAP OF
NAVIGATIONS
. . . . . . . .
RIVER WEY
NORTH BRANCH
. . . . . . . .
RIVER WEY
SOUTH BRANCH
. . . . . . . .
RIVER UNITED
TILFORD TO
GODALMING
. . . . . . . .
THE WEY
NAVIGATIONS
• Introduction
• History
• The Godalming
Navigation
• The Wey
Navigation
. . . . . . . .
RIVER
TRANSPORT
• Introduction
• Lock
• Barges
• Life on the
Barges
• The Horse-
drawn IONA
. . . . . . . .
WEY INDUSTRY
• Introduction
• Watermills
• Flour & Bread
• Fulling & Cloth
• Chilworth
Gunpowder
Mills
• Charcoal
Making
• Brewing
• Papermaking
• Ice Houses
. . . . . . . .
WEY WILDLIFE
• Introduction
• Habitats
• Trees & Plants
• Insects
• Birds
• Fish
• Countryside
Designations
. . . . . . . .
WEY PLACES
• Introduction
• More About
ALTON
• More About
FARNHAM
• More About
GODALMING
• More About
WEYBRIDGE
• More About
BROOKLANDS
. . . . . . . .
WEY PEOPLE
• Introduction
• Legends
• The Big Names
. . . . . . . .
WEY ART
• Introduction
• Boat Art
• Inn Art
• River Graffiti
. . . . . . . .
ADJOINING
WATERWAYS
• Basingstoke
Canal
• Wey & Arun
Canal
• The Thames
. . . . . . . .
LINKS &
FURTHER
SOURCES
. . . . . . . .
ABOUT OUR
PICTURES
. . . . . . . .
USEFUL
BITS
. . . . . . . .
FEEDBACK
We welcome
your comments
. . . . . . . .
SITE
MAP
. . . . . . . .
WEY RIVER
FREELANCE
COMMUNITY
An Introduction to
The Industry
of The Wey Valley
Undoubtedly spoilt by a combination of having extremely fertile land with a dependable water supply, and nestling in between London and the major Channel ports, the Wey Valley was an early developer when it came to industrial development.
Richard Weston's canal scheme brought enormous benefits to the people living all along the valley, and the early development of the railways in Victorian times cemented a very industrious future.
On this page we start you on your way, giving you links to choose which industry you would like to find out about. Scroll down for your first links.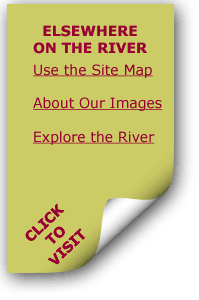 click for a smile!
Wey
Snippets
WEY FACTUAL
The Wey Valley provided employment for many hundreds of years to workers in a vast range of different industries. Today we are left with ample evidence of past industry. These range from the 'rope walks' in Farnham, where rope-makers would walk along backwards as they twisted the rope strands, to the carcasses of old mills and factories. The motor industry is well represented with two examples in particular. The Rodboro Buildings in Guildford was where the first vehicle production line was ever implemented, and in Farnham the building where Henry Knight built one of the country's first motor vehicles in 1868 is still standing, albeit now as an office conversion. The Reliance Motor Works is pictured at left.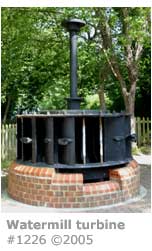 click image to enlarge